Patos- Diskriminimi Gjinor në Vendin e Punës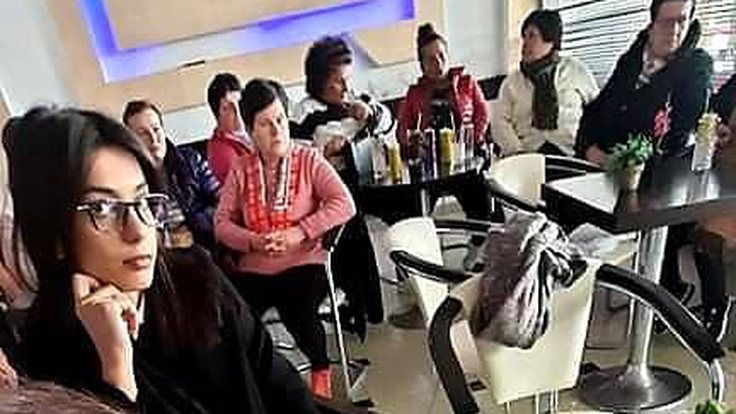 Patos - Vijojme me 2 trajnimet mbi Diskriminimin Gjinor ne Vendin e Punes!
Gjate ketij takimi u ndane me pjesemarreset informacione rreth kornizës ligjore mbi diskriminimin me baza gjinore në tregun e punës si dhe trajtimin e diskriminimit në punë në Shqiperi.
Përveç mundësive të raportimit të këtyre rasteve ne numrin jeshil 080018 18, pjesëmarrëset u njohen edhe me punën e GADC lidhur me avancimet per luften kunder diskriminimit.
Ju ftojme te ndiqni linkun https://fb.me/e/1mzibJs77 ku do te gjeni eventin lancues mbi Raportin e dyte te Diskriminimit me Baze Gjinore dhe Puna ne Shqiperi, qe do te publikohet ne date 15 mars 2022.
Ky aktivitet u mbeshtet nga BE dhe u bashkëfinancua nga Agjencia Suedeze për Zhvillim dhe Bashkëpunim Ndërkombëtar.
Follow the link to read research and paper publications through the years.
GADC
Reports and Articles
Follow the link to read reports and articles through the years.
Donors
Full list